Choose your size
The chosen size is not currently available :( Insert your email to receive an alert when it will become available)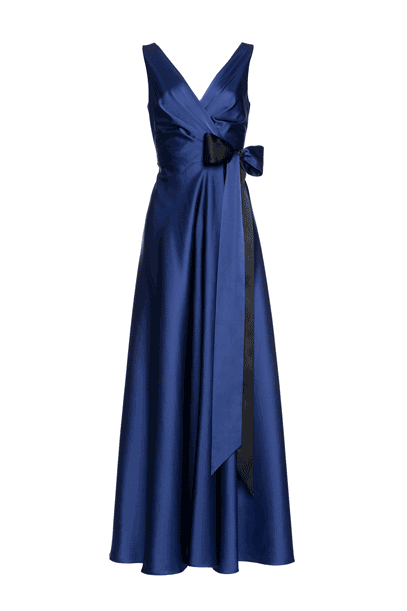 Choose your size
The chosen size is not currently available :( Insert your email to receive an alert when it will become available)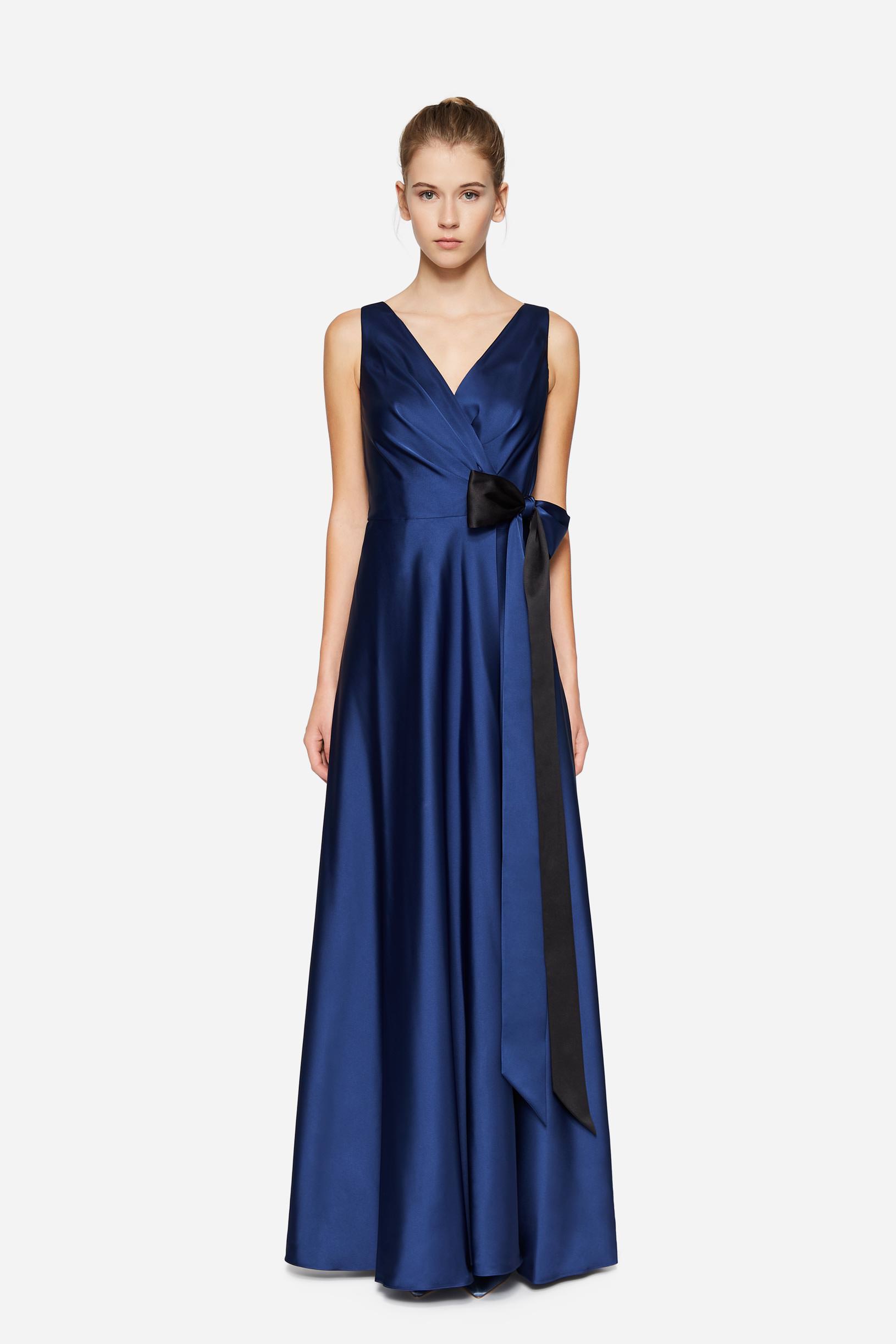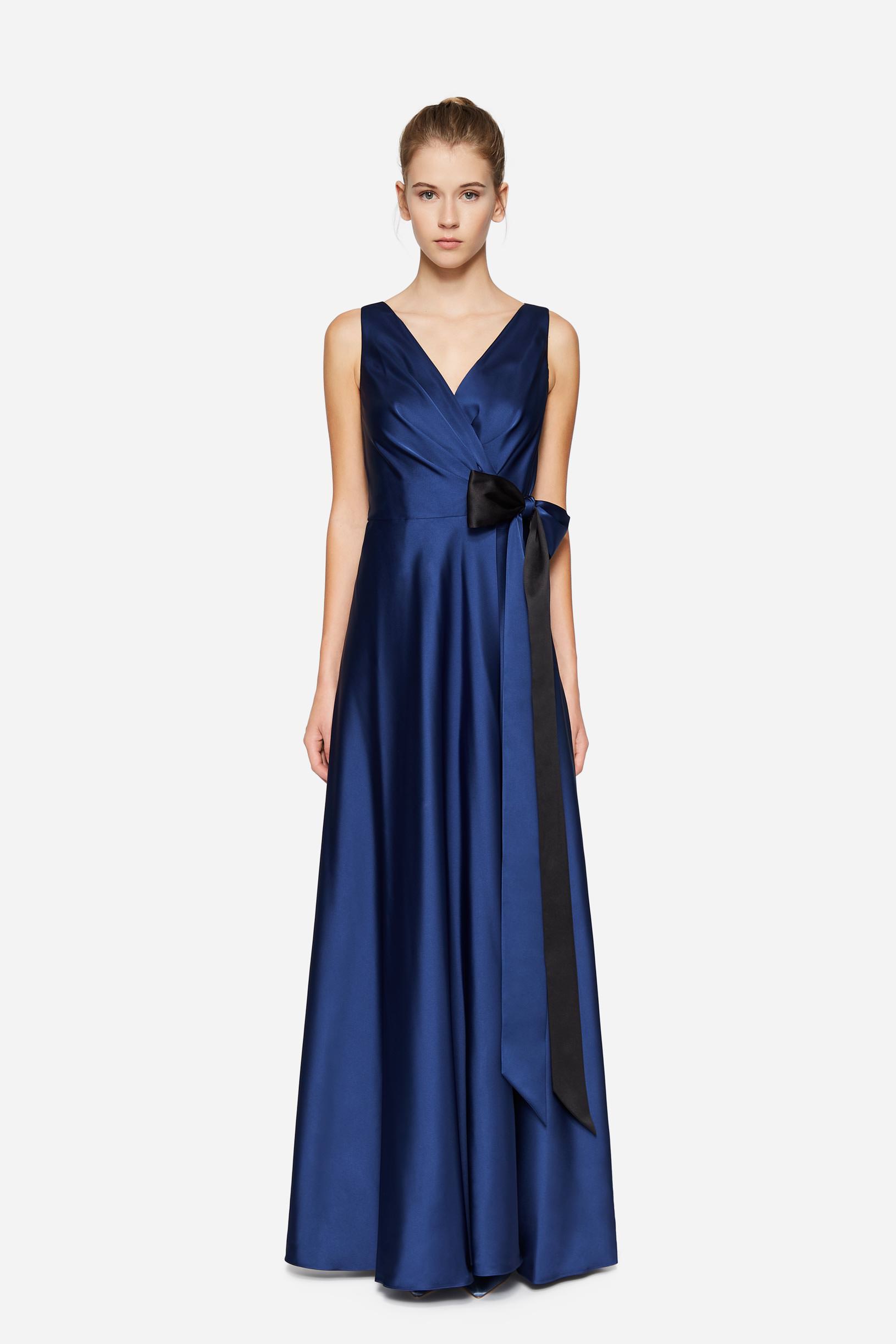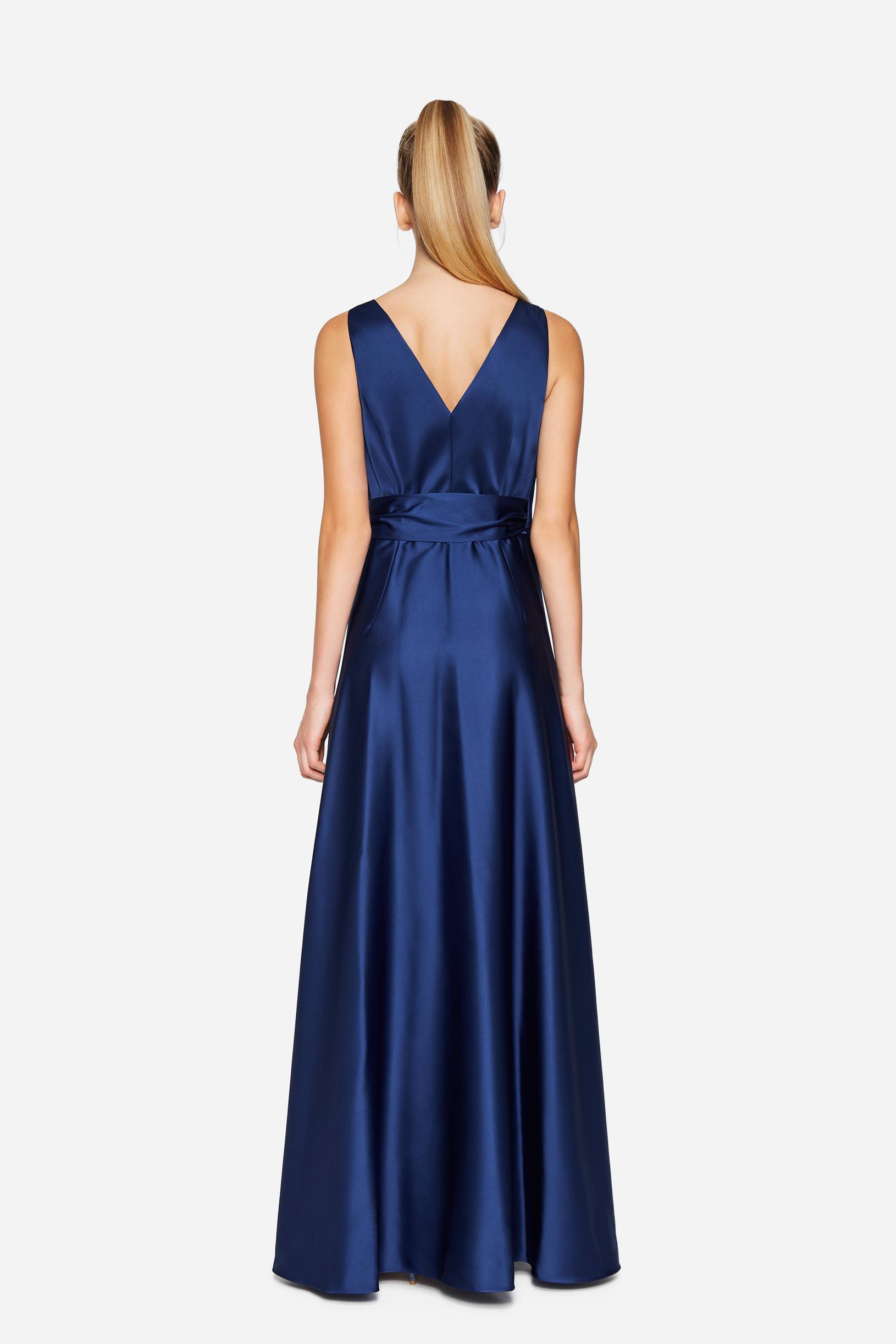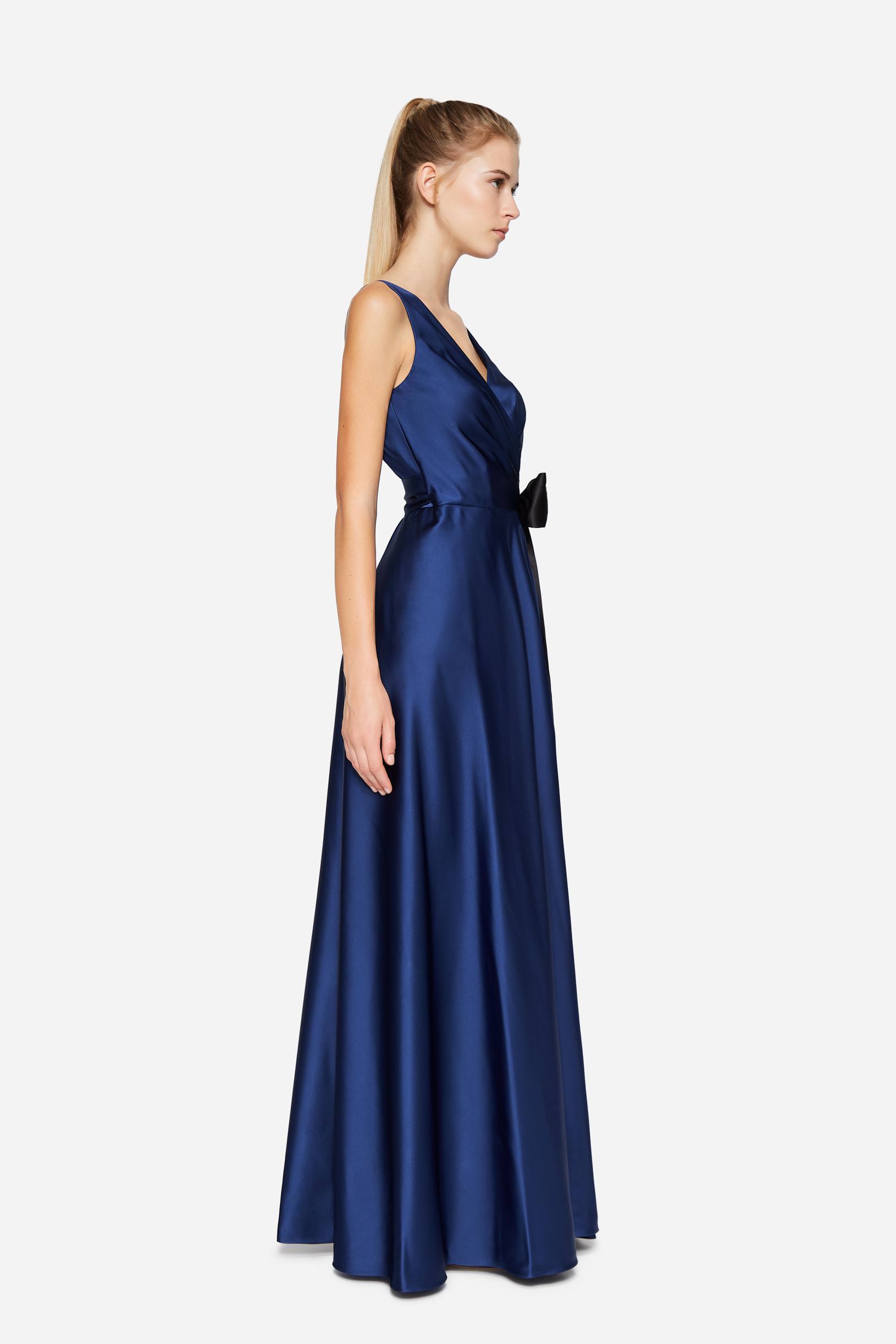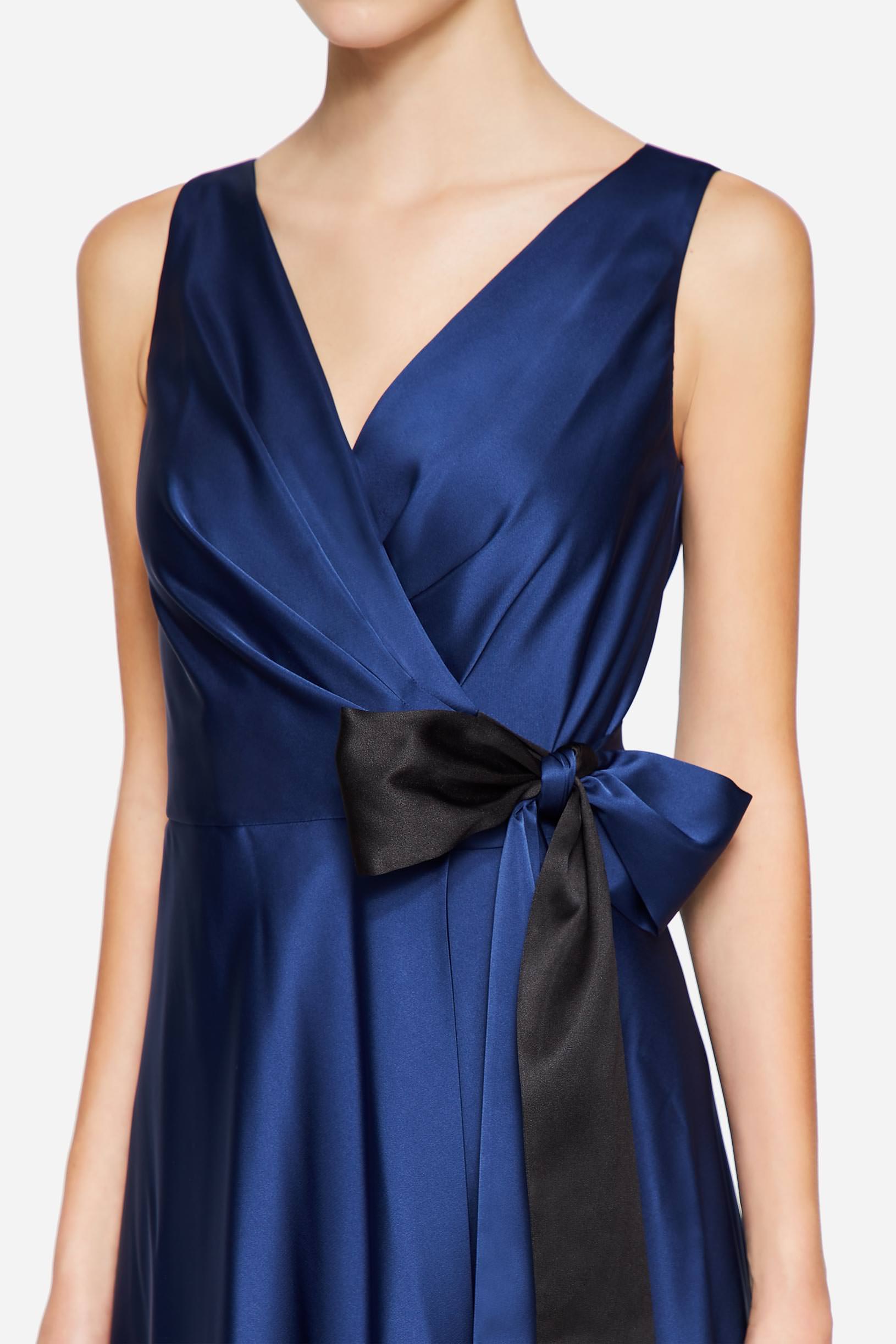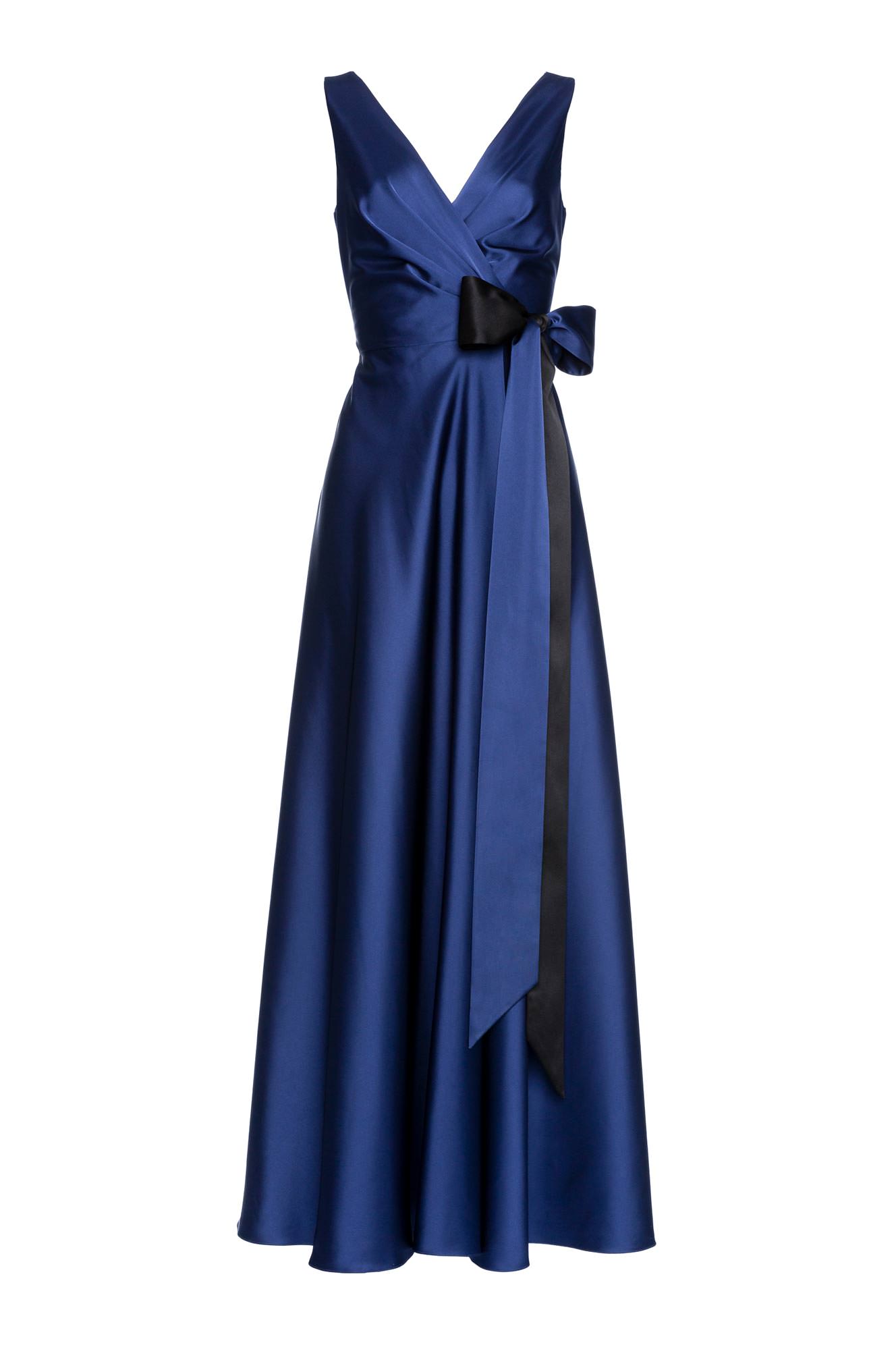 Long duchesse dress, sleeveless, with wrap-around closure and side sash that ties in a bow, V neck, tailored waist and georgette lining.
The model is wearing a 40 and is 177 cm tall
This dress has a flared cut.
Product code: 201PD2AC3
Colour: Blue Night
Made in italy
Composition: 100% polyester. 100% polyester. Lining: 100% polyester.

You can rent a dress for 4 or 8 days and have it delivered at the address your prefer. Rental garments cannot be delivered or returned to a TWINSET boutique. To return your hired dress, please ensure you book your courier collection. You will need to return it before the end of the last rental day. If your return day falls on weekend or public holiday, you will be able to return within the morning of the next working day. Once the order is completed, you will not be able to request a substitute dress or a different size or colour of the same dress. Unfortunately, the hire service cannot provide partial or total refunds of the fee you have paid. If you wish to hire another garment, you will have to place a new order.
The perfect option for a special occasion. The long duchesse dress has a romantic, feminine silhouette, enhanced by the contrasting colour sash at the waist. Its V neck is the right setting for a statement jewel, like a choker or necklace enhancing the cleavage. If you are a formal event's Maid of Honour, choose to flaunt this model in its Soft Cream variant, with sophisticated heels and a jewel mini bag. The other colour variants are better suited for a night time event, like a romantic date or an elegant ball, where you will stand out from the crowd.
NO WORRY, JUST ENJOY

You will find in check out a fixed amount charged to cover the risk that garments are returned with repairable damage.

Discover more
FAQ
Absolutely: you can add up to 3 garments to your cart per order.

If you choose to hire several garments on the same starting date, you will hire them all for the same length of time (e.g. You will not be able to hire one garment for 4 days and another for 8, but rather both for either 4 or 8 days).

You can choose a rental start date within 25 days after the order closing date.

The cost ranges from €40 to €230. For every hired garment, there is a compulsory €15 fixed fee for garments with hire cost below €70 and a €30 fixed fee for garments with hire cost above €70.

In case of a late return, unfortunately, you will be charged extra, the exact amount depending on the number of delay days. For further information please visit the service Terms and Conditions section.